MISC, a Malaysian provider of offshore energy solutions and facilities, on Tuesday unveiled what it called a "future-ready Newbuild Floating Production Storage & Offloading (NBFPSO) Unit" at OTC Houston 2023.
"It is the world's first NBFPSO, which uses the Mega-Module topsides and incorporates sustainable technologies into the design, which makes it one of the largest and greenest NBFPSOs in the market," MISC said.
"The NBFPSO, known as Mega-Module Engineering & Green Architecture (MMEGA), capitalizes on its innovative mega-module topsides that minimize interfaces and improves system integration," MISC said.
According to MISC, MMEGA reduces the overall engineering, procurement, construction, installation, and commissioning (EPCIC) schedule and optimizes the capital expenditure.
'One of the greenest FPSOs'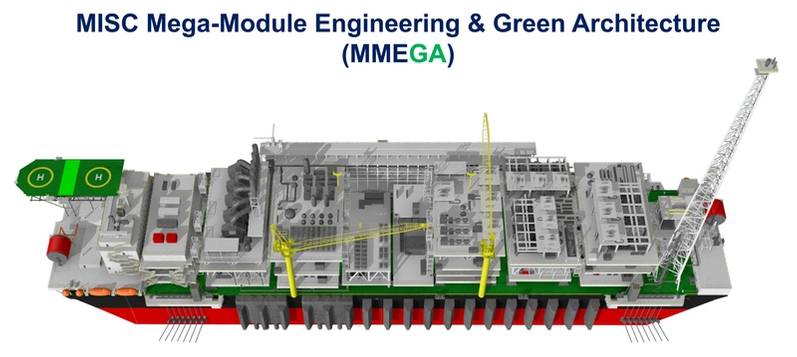 ©MISC
"With Combined Cycle Power Generation and an all-electric drive, MMEGA has the potential to reduce CO2 emissions by nearly 40%, making it one of the greenest NBFPSOs. MMEGA is based on modern fifth-generation FPSOs for deepwater and ultra-deepwater fields, with high production capacity and longer field life," MISC said.
MISC President and Group CEO, Capt. Rajalingam Subramaniam said, "MMEGA represents MISC's solution to the offshore industry's current and future needs. The design, which was 24 months in the making, demonstrates our continued commitment to developing innovative solutions that are both eco-efficient and economically viable. Leveraging on proven sustainable technologies, the MMEGA has the potential to reduce the CO2 emission intensity by up to 40% per barrel of oil extracted, for a much-needed energy solution for the world.
"This would make MMEGA one of the greenest FPSOs in the world. We are confident that the improved design and construction flexibility of MMEGA will generate maximum economic value for our customers by reducing project costs and timelines. We look forward to sharing the solution and building greater synergy with like-minded partners to decarbonize the energy value chain and achieve society's aspiration for a just energy transition".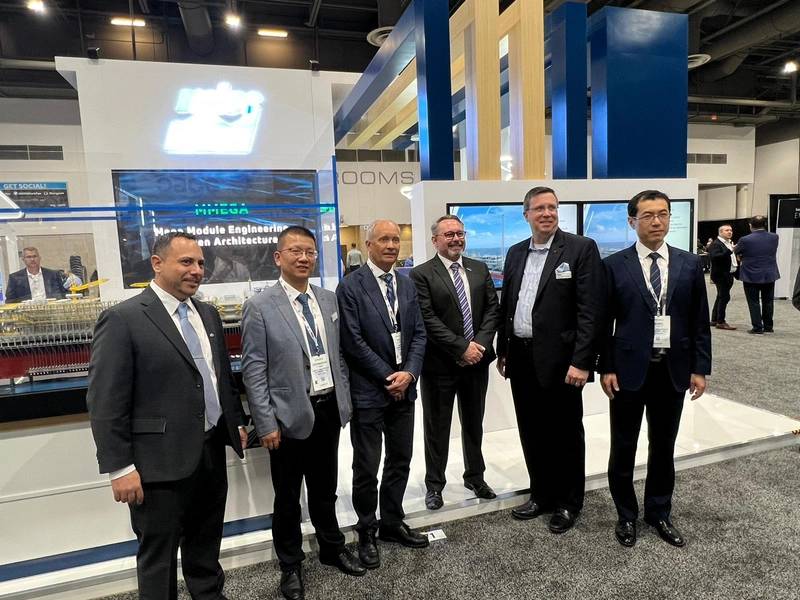 MMEGA FPSO at OTC 2023 - Credit: Greg Trauthwein