CIMC Delivers Jack-up Rig to COSL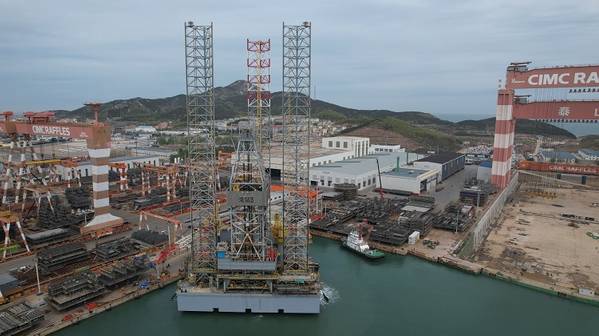 Chinese drilling rig builder CIMC Raffles has delivered the Wan Zuan 3 jack-up rig for operation by COSL in China.
The Wan Zuan 3 jack-up drilling rig of F&G SUPER M2 design can operate in a water depth of 300 ft and drill to a depth of 30,000 ft.
It will soon be heading to the South China Sea for workover operation.