Airbus Wins Largest Single Order for H160 Helicopters from China's GDAT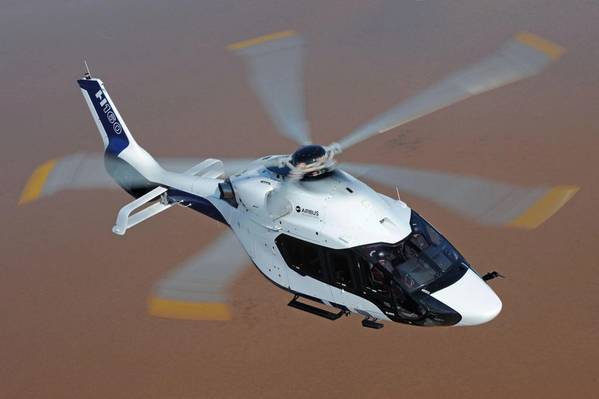 Airbus Helicopters said Friday it had signed a contract with China-based helicopter lessor and operator with GDAT for 50 H160 helicopters.
The helicopters will be used notably for the energy sector, including offshore transportation for oil and gas platforms, wind farms, and harbor piloting, as well as emergency medical services and other municipal public service missions.
"This contract is the largest single order for the H160 on the civil and parapublic market since the helicopter was unveiled in 2015," Airbus said.
The contract was signed during French President Macron's visit to China.
"This contract is a great example of the importance of economic and trade cooperation between France and China. The innovative H160 is the perfect addition to our fleet and will enable us to continue our success story on the Chinese market that began with our 21 H225 helicopters. We see a lot of potential for the H160 in China, in particular for the energy sector," said Peter Jiang, Chairman of GDAT.
Airbus said that the H160 is certified to fly with as much as 50% sustainable aviation fuel and is powered by two of the latest Arrano engines from Safran Helicopter Engines that offer a 15% reduction in fuel burn.