US Reduces Upstream Activity Abroad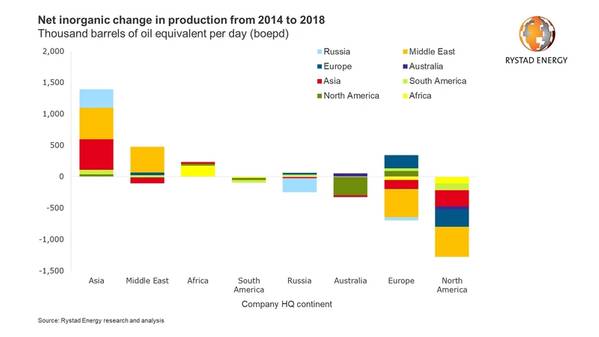 Rystad Energy data reveals that from 2014 to 2018, companies in Asia which experienced a merger and acquisition showed the most significant growth globally, increasing oil and gas production by about 1.4 million boepd by investing heavily in Asia, Russia and the Middle East.
In North America however, the trend is quite the opposite, said the energy research and business intelligence company.
North American companies which underwent M&A activity reduced their production over the same period by approximately 1.3 million boepd, selling their assets primarily in the Asia, Europe and the Middle East to finance shale development domestically.