FLNG Satu Achieves First LNG at Kebabangan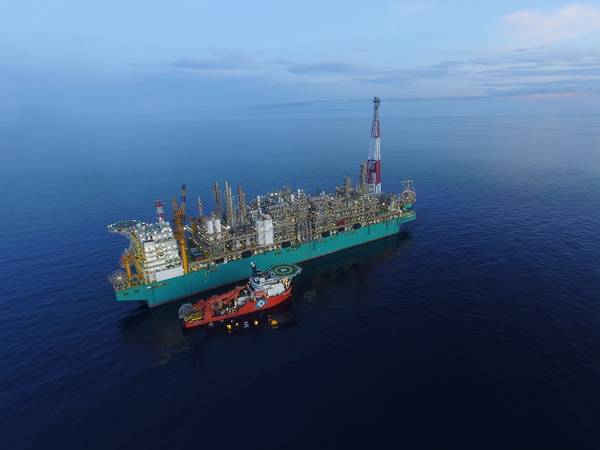 Petronas has produced its first liquefied natural gas (LNG) from a floating LNG (FLNG) facility at the Kebabangan cluster field, 90 kilometers offshore the eastern state of Sabah, the Malaysian state-owned oil company announced on Tuesday.
First gas from Kebabangan was introduced into the Petronas FLNG (PFLNG) Satu's turret system via a 5-kilometer flexible pipeline on May 4, followed by three days of start-up activities that lead to production of the first LNG drop on May 7.
Petronas said it expects the first LNG cargo delivery in June 2019.
Operated by Kebabangan Petroleum Operating Company Sdn Bhd (KPOC), the Kebabangan field is the second location for Satu after its operation in Kanowit field, Sarawak, where it came online as the weorld's fist FLNG facility in 2017.
The unit is designed for water depths between 70 meters and 200 meters and a processing capacity of 1.2 million tonnes per annum (MTPA) with 155 crew on board.
Petronas said in April that it expects to have its second FLNG facility in Malaysia ready by the first quarter of 2020.