Malaysia's 2nd FLNG May be Ready by Q1 2020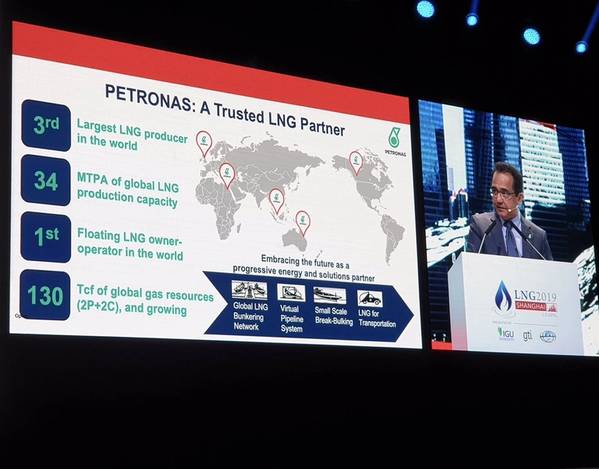 State-owned Petroliam Nasional Bhd, or Petronas, expects to have its second floating liquefied natural gas (LNG) facility in Malaysia ready by the first quarter of next year, its chief executive, Wan Zulkiflee, told the LNG2019 conference in Shanghai on Tuesday.
Malaysia had said in October last year that the facility would be operational by July 2020.
Petronas' first floating LNG (PFLNG) Satu is now moored in the Kebabangan cluster field, some 90 kilometers northwest of the Sabah state capital city of Kota Kinabalu, the company had said last month.
(Reporting by Meng Meng and Andrew Galbraith; Writing by Jessica Jaganathan; Editing by Tom Hogue)