FSU Delivered to Bahrain LNG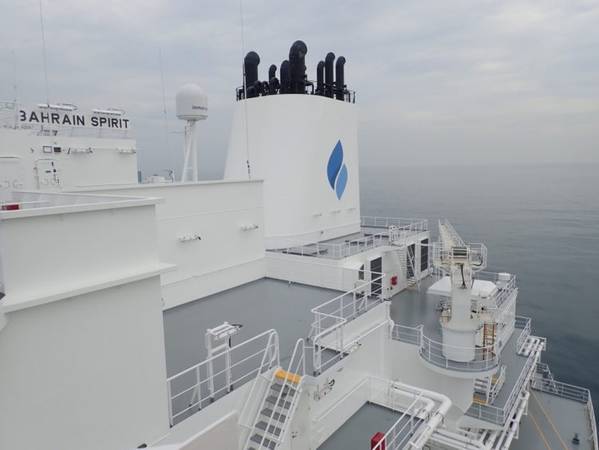 Teekay LNG's first floating storage unit (FSU) has been delivered to charterer Bahrain LNG.
The vessel Bahrain Spirit was delivered from the shipyard in South Korea at the end of August, before going on hire on September 19, 2018.
The FSU will form part of Bahrain LNG's liquefied natural gas (LNG) receiving and regasification terminal within the Khalifa bin Salman Port facility, in Hidd, Bahrain. The project comprises of a FSU, an offshore LNG receiving jetty and breakwater, an adjacent regasification platform, subsea gas pipelines from the platform to shore, an onshore gas receiving facility, and an onshore nitrogen production facility.
Bahrain LNG is owned 30 percent by The Oil & Gas Holding Company of Bahrain (nogaholding), 30 percent by Teekay LNG Partners, 16 percent by Samsung C&T and 24 percent by the Gulf Investment Corporation.
It is expected to commence commercial operation in early 2019.