Stainless Steel Tubes for Extreme Offshore Conditions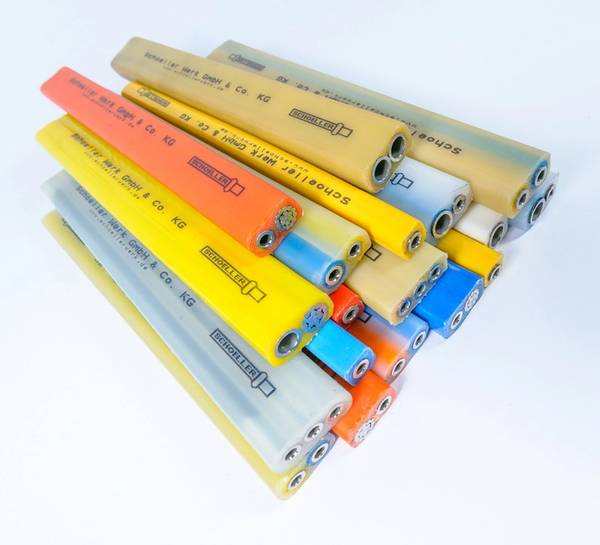 At the ADIPEC in Abu Dhabi, Schoeller Werk will be presenting its comprehensive range of longitudinally welded stainless steel tubes. The focus will be on solutions for the oil and gas industry. The family company from Germany will be showing its high-load control line and chemical injection tubes specially for this sector. The expert for longitudinally welded stainless steel tubes is thus seeking to further expand its market presence in the Middle East.
The international petroleum exhibition ADIPEC is the meeting place for the international oil and gas industry, displaying a broad range of the latest technologies, products, services and trends in this sector. The offshore industry uses the longitudinally welded stainless steel tubes by Schoeller Werk as hydraulic control lines for safety valves and also for pumping chemicals into the oil reservoir. And the demands are high: extreme pressure at depths of down to 10,000 metres below sea level, temperatures of up to 260 degrees Celsius and aggressive media are just some of the huge challenges facing the oil and gas companies. The control line and chemical injection tubes fulfil the high demands of the offshore industry and are corrosion-resistant to aggressive ambient fluids. High product quality with an outstanding surface finish and top quality welds is achieved at Schoeller Werk in particular through a special production process.
After TIG welding, the tubes are brought to the required final dimension in a drawing process that reduces wall thickness. Depending on the specific customer requirements, Schoeller Werk makes its products from austenitic stainless steel and nickel base alloys with a high nickel content.
Furthermore, the company will be conducting a market survey at the trade-fair entitled "Tapered Strings" about tube individual rings with reduced wall thickness in a complete ring.