Liftboat Milaha Explorer Deployed off West Africa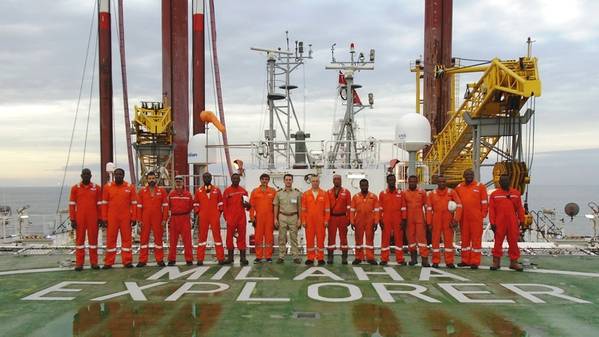 Qatar-based maritime and logistics conglomerate Milaha said its liftboat Milaha Explorer has been deployed off the coast of West Africa as part of a long-term charter with a major international oil company.
Milaha's President and CEO, Abdulrahman Essa Al-Mannai, said, "Over the past few months, we have been significantly ramping up our operations, and I am pleased to announce further growth in our geographic footprint and operational portfolio with this long-term deployment, which marks our entry into Africa. Milaha Explorer is a new and modern vessel, and we wish its captain and crew safe and successful operations."
Milaha Explorer is the largest of its kind to be owned by a Qatari company, and has a large deck area, a variable load capacity, and the ability to accommodate 300 persons on board.
Milaha took delivery of Milaha Explorer in 2016, and it is part of the group's marine offshore fleet, which is comprised of over 47 anchor handling towing vessels, platform support vessels, dive and construction support vessels, and other vessel types supporting the offshore oil and gas industry. Milaha's overall fleet consists of more than 90 vessels, which also include oil tankers, liquefied natural gas (LNG) carriers, and container vessels among others.