Double Bibby Win for MDL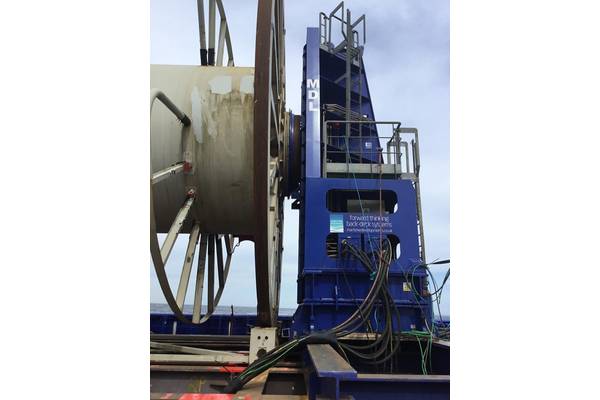 Maritime Developments (MDL) has won a flex lay project with Bibby Offshore just after completing an umbilical installation with the EPIC contractor.
The recently concluded project in a North Sea gas field used the MDL RDS-400, a 400-mertic-ton reel drive system, operated by MDL offshore personnel and supported by the company's 3mradius departure chute. The spread was used for the recovery and replacement of a 2km electrical umbilical.
The subsequent project will use the same RDS model to install a riser in an oilfield offshore Aberdeen, Scotland.
Dave Gardiner, MDL Business Development & Commercial Manager, said, "These two projects highlight the successful ongoing relationship between MDL and Bibby Offshore, which actually started when the MDL rental service was launched in 2014.
"With the quick, efficient and safe operations of all our offshore fleet, and the proximity to our extensive pool of services in Scotland, this makes for a beneficial partnership for both companies."