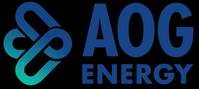 For over 40 years AOG has connected the entire oil and gas supply chain by creating opportunity and providing a platform that has helped promote Australia, particularly WA, as a global leader.
Like the rest of the industry we're looking to the future of clean energy whilst staying true to our roots.
In 2021 and beyond the Australasian Oil & Gas (AOG) Conference & Exhibition will now be known as AOG Energy. Curated to reflect the evolution of oil and gas, AOG Energy is the cornerstone of a broader offering and a platform for innovation in all aspects with a renewed focus on the energy transition, including hydrogen, renewables and emissions reduction technology.
As well as the live exhibition and conference, AOG Energy will offer some exciting products over the coming months that will meet industry demand for solutions and strategies in both oil and gas and the move to clean energy.