Drill the Well on Simulator: Petronas Turns to Digital Twin Tech to Train Drilling Crew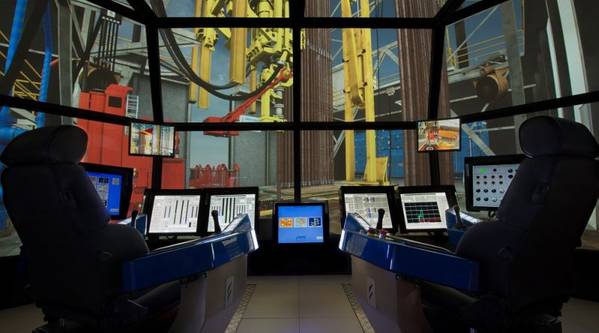 Malaysian national oil firm Petronas has awarded a contract to 3t Energy Group's Drilling Systems to provide its 'Drill the Well on Simulator' (DWOS) solution to support Petronas' training and development program over a three-year period.
"The use of immersive learning technologies within training programs is widely proven to deliver better outcomes for both employee and employer, including knowledge retention and increased engagement; and this well-specific technological development will further instill confidence in the crew's ability," Drilling Systems said.
Drilling Systems' digital twin technology will be used to imitate the exact rig environment to allow customization of the equipment and control systems based on the specific rig being used for the well.
"This makes the training more immersive with true-to-life experiences practiced within a risk-free environment that will assist them within their safety-critical roles, whilst also making the learning as realistic and immersive as possible," the company said.
'Drill the Well on Simulator' complements the already well-established Drill Well on Paper (DWOP) exercises, utilizing Drilling Systems' mobile 'On-the-Rig' (OTR) simulator.
Max Wyndham, Head of Business Development at Drilling Systems said:"The tailored approach of DWOS will allow the well-specific data to be interpreted and transformed into virtual reality, improving technical excellence of the crew and enhancing overall safety for the industry."