Indonesia Auctions Trio of Oil and Gas Blocks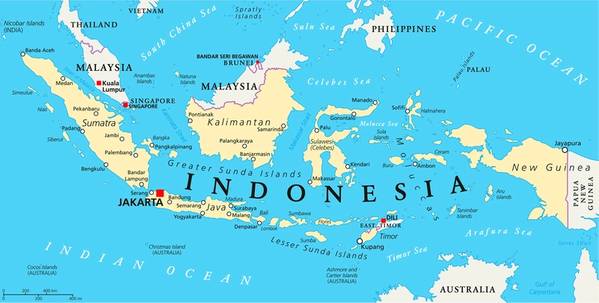 Indonesia has put three oil and gas exploration blocks out for tender in its first bidding round of the year, with estimated resources of more than 2.4 billion barrel of oil and 9 trillion cubic feet of gas, its energy ministry said.
Indonesia plans to offer 10 oil and gas working areas this year, including a block in the South China Sea, part of efforts to boost energy production and make new discoveries, authorities have previously said.
The government offered offshore working areas in Akia in North Kalimantan with estimated two billion barrels of oil and nine trillions cubic feet of gas, plus Beluga in west Natuna with estimated resources of 360 million barrels of oil and 50 billion cubic feet of gas.
It also offered Bengara I working area in onshore North Kalimantan with estimated resources of 90 million barrels oil equivalent, according to
government data.
Tutuka Ariadji, director general of oil and gas at the energy ministry said Beluga and Bengara I were located close to areas with proven oil and gas potential.
"The Indonesian government is committed to support the upstream oil and gas development activities in the country, by continuing to make improvements in the oil and gas management system so as to increase investor confidence in investing," Tutuka said.
(Source: Reuters)