Strategic Marine Opens New Shipyard in Singapore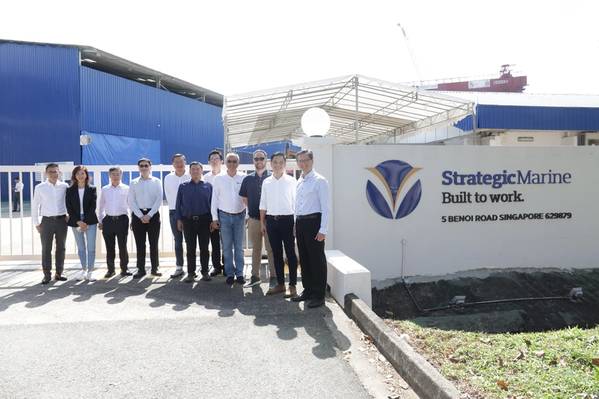 Strategic Marine unveiled a new shipyard facility located on JTC's waterfront site at 5 Benoi Road in western Singapore. The ceremony also saw the delivery of Southeast Asia's first hybrid crew transfer vessel (CTV), and the unveiling of Strategic Marine's fourth-generation fast crew boat (FCB).
The new facility features a 5,000-DWT dry dock measuring 105m in length, 18.5m in width, and 8m in depth as well as a 6,000 DWT slipway.
As part of the opening ceremony, the hybrid CTV, HST Swansea, was delivered to its new owner, UK-based HST Marine, along with its sister
vessel, HST Tynemouth. This pair of vessels are the first two of four units ordered by HST Marine earlier this year. Both vessels are designed for offshore windfarm operations and feature hybrid technology.
After the handover ceremony, Strategic Marine unveiled its fourth-generation FCB, the "Gen-4 One". "Gen-4 One" is equipped with a gyro
stabiliser and brand new hull form to ensure optimal safety for personnel transfers to offshore platforms and increased fuel efficiency.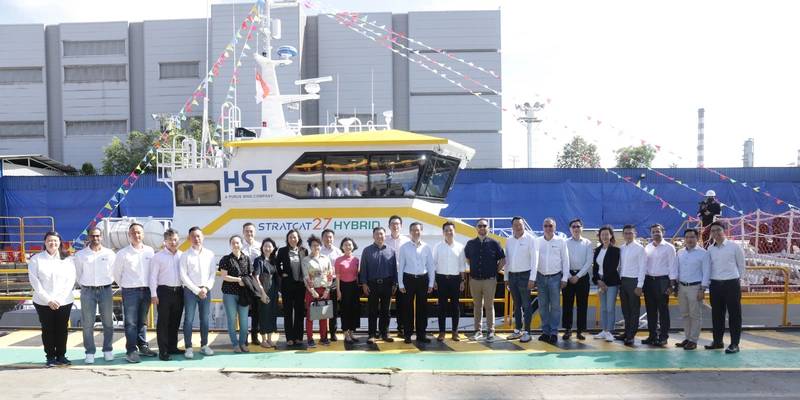 Image courtesy Strategic Marine