Woodside Plans Maintenance at Karratha Gas Plant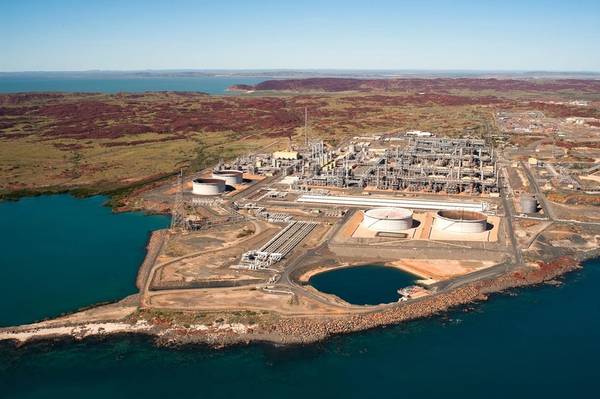 Australia's Woodside Petroleum has planned maintenance at its Karratha gas plant, part of the North West Shelf liquefied natural gas (LNG) export project, in the third quarter of the year, according to a notice on the company website.
The first scheduled maintenance will affect one unidentified LNG train at the Woodside-operated plant in Western Australia from July 26 to Aug. 13, according to the notice.
The second maintenance will be carried out on multiple LNG trains from Sept. 5 to Oct. 1.
The impact on LNG exports were not immediately clear but the site's exports of condensate, a light oil produced in association with natural gas, are set to drop in September.
The six stakeholders in the North West Shelf LNG project are BHP Plc, BP Plc, Chevron Corp, Japan Australia LNG, Royal Dutch Shell Plc and Woodside.
(Reporting by Jessica Jaganathan and Florence Tan; editing by Christian Schmollinger)