Gazprom Starts Operations at Final Yamal Unit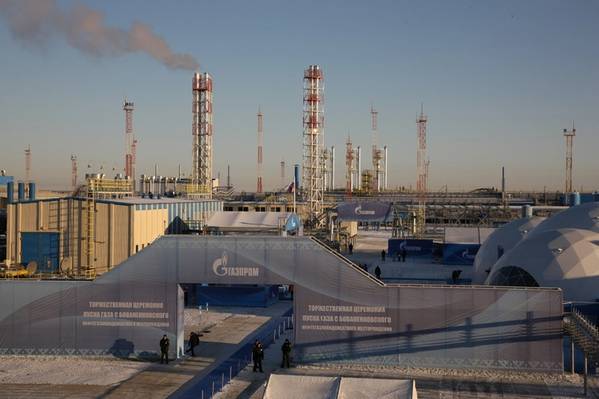 Russian gas giant Gazprom said on Wednesday it had begun operations at a third and final unit at its Bovanenkovo gas field on the Arctic Yamal peninsula, allowing it to boost natural gas production.
Gazprom also said it had increased the capacity of the Ukhta-Torzhok gas pipeline, aimed at facilitating Russian gas exports to northern Europe, including via the Nord Stream pipeline.
Gazprom plans to export record-high natural gas volumes of 200 bcm to Europe this year.
The company said that with the launch of the final unit, Bovanenkovo will reach a projected capacity of 115 billion cubic meters (bcm) of gas per year.
The gas field with reserves of just under 5 trillion cubic meters - on par with global annual gas demand - is key to the company's efforts to tap new deposits, apart from its traditional producing region of Western Siberia.
Last year, it produced 82.8 bcm of gas.
(Reporting by Vladimir Soldatkin; editing by David Evans)