Oil Markets Rattled by New Demand/Supply Imbalance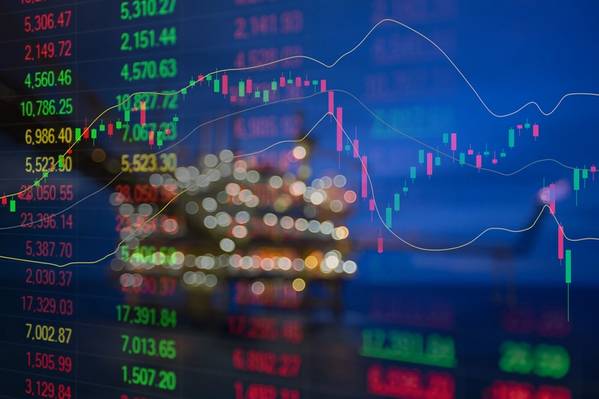 Fear of a new oil demand/supply imbalance has rattled the oil market.
Market sentiment has suddenly shifted. Fear that Iran sanctions will cause oil prices to spike to $100+ has been superseded by concern that prices are heading south with no bottom in sight.
Iran sanctions were expected to take a substantial volume of supply from the market. Anticipating this, the Saudis and Russians increased production to offset (take advantage of) the expected loss of Iranian supply. But granting of waivers weakened the sanctions impact and oil demand growth unexpectedly slowed. As a result, global supply is now exceeding demand – and the demand/supply imbalance has the potential to drive prices to levels last seen in early 2016.
Survey results by the U.S. Energy Information Administration (EIA) show that U.S. crude inventories have increased in each of the past seven weeks – and the EIA in its November 7 weekly report said, "U.S. crude oil inventories are about 3 percent above the five year average for this time of year." The next survey results on November 15 will likely show further build in inventory.
Oil is a volatile market. On November 13, Brent fell to $65, down 7 percent from the previous day. WTI dropped to $55, down almost 8 percent. So much for $100+ – at least for a while.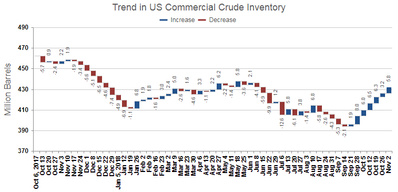 (Source: International Maritime Associates, Inc.)