Bilfinger Secures Johan Sverdrup Contracts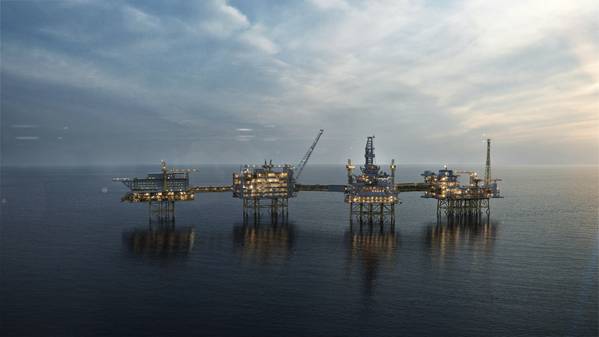 German based Bilfinger said on Tuesday it has received follow-up orders from its contract partner, the Norwegian service company Aibel, that are to tie in with phase 1 of the Equinor operated Johan Sverdrup oil field project on the Norwegian continental shelf.
The overall scope of work includes the offshore hook-up, installation, and completion of the drilling and process platform as well as bridges connecting the various offshore installations of the field complex.
Bilfinger said it has also been assigned the task of exchanging the flare tip on the Riser Platform. This contract includes the development of the concept and methods, along with the execution of the work by industrial climbers.
The Johan Sverdrup field is one of the five largest oil fields located in the North Sea. It is expected to hold 2.1 to 3.1 billion barrels of oil, making the field one of the major industrial projects in Norway for the next 50 years.
The total contract value amounts to around EUR 15 million, and the work at the Johan Sverdrup Field will secure more than 150 jobs at Bilfinger in 2019.
Bilfinger Industrier Norge AS is a provider of industrial services for the oil and gas industry in Norway, in particular in the areas of insulation, scaffolding, and surface treatment. The company is headquartered in Stavanger and employs around 1,000 people providing maintenance and operations services both for onshore and offshore facilities on the Norwegian continental shelf.