Noble Energy Cashes Out of Tamar Petroleum After Egypt Gas Deal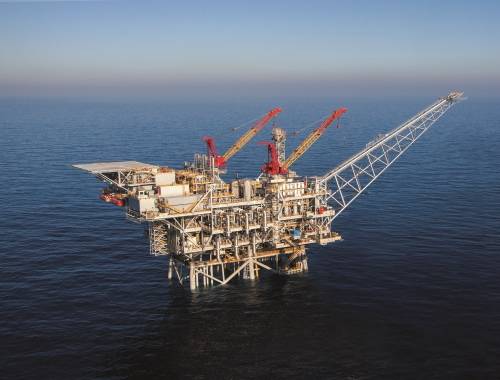 Texas-based Noble Energy sold its 43.5 percent stake in Israel's Tamar Petroleum after announcing last week that it would help finance a gas export deal with Egypt, the Israeli business daily The Marker reported on Wednesday.
Noble's sale of 40 million Tamar shares, at 15.50 shekels ($4.26) each, took place on the Tel Aviv Stock Exchange, The Marker said in the unsourced report.
A Noble representative in Israel declined to comment.
Tamar shares were up 2.1 percent at 16.39 shekels in midday trade.
On Sept. 27, Noble, Israel's Delek Drilling and the Egyptian East Gas Co said they would buy a 39 percent stake in the EMG pipeline to enable a landmark $15 billion deal to export natural gas from Israel to Egypt to begin next year.
The $518 million purchase will enable the supply of 64 billion cubic metres of gas over 10 years from Israel's offshore Tamar and Leviathan fields.
Delek and Noble, which are partners in the fields, will each pay $185 million while the Egyptian East Gas Co will pay $148 million.
Writing by Dan Williams