Alpha Completes Record Number of Blade Inspections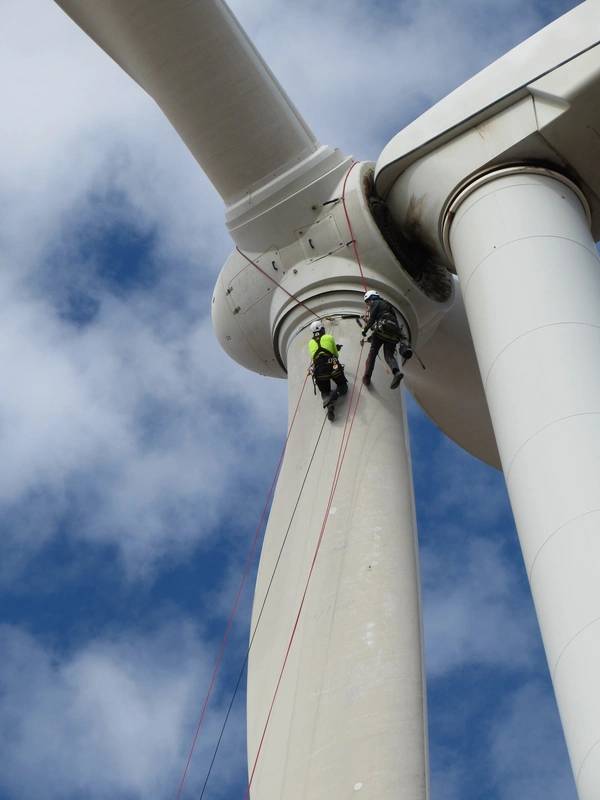 Alpha Offshore Service reports it has completing more than 4,000 offshore wind turbine blade inspections to date in 2018, a company record. This is an increase of 56 percent compared to 2017, which was previously its most productive period.
The Denmark-based business which was acquired by Sparrows Group in 2017, specializes in the delivery of technical personnel, integrated engineering, maintenance, repair and inspection services to onshore and offshore wind developments. The company currently employs more than 250 technicians, over 80 of which are blade specialists.
The company said it has seen a steady increase in requests for support as the global renewables market builds strength and the demand for wind turbine maintenance gains traction. Next year is set to further surpass this record as Alpha already has 5,400 blades scheduled for inspection for customers in Northern Europe alone.
The firm has worked on more than 500 wind farms in the U.S., Europe and across Asia Pacific since the business was formed in 2007.
Most recently, in July, Alpha Offshore announced a contract with NoordzeeWind, a joint venture between utility company Nuon and Shell. The team are providing independent repairs to around 80 blades which could include tip replacement, laminate repairs, lightning damage and leading-edge protection systems upgrades.