Vietnam's Binh Son Refinery to Borrow $754M for Expansion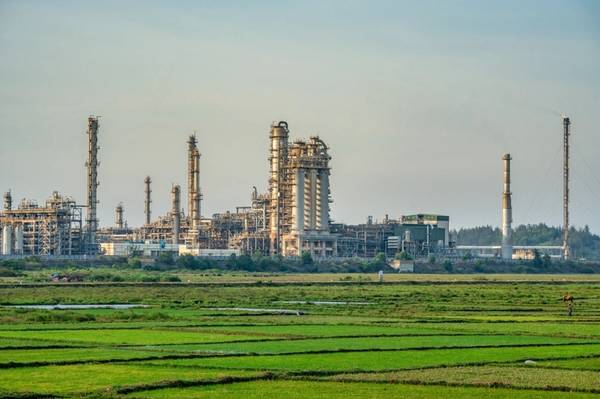 Vietnam's Binh Son Refining and Petrochemical BSR.HNO will take $754 million worth of loans for a project to expand its sole oil refinery and boost its annual crude oil processing capacity by more than 1 million tonnes, the company said.
The loans will account for 60% of the funding needed to raise Dung Quat refinery's capacity to 7.6 million from 6.5 million tonnes, the company said in a statement at the weekend.
Binh Son said in April 2022 it would roll out the expansion that same year. In its latest statement, it said the government had approved the plan and the expansion would take 37 months, with completion by the first quarter of 2028.
It last month said it would delay maintenance at the refinery until 2024 and profits were expected to drop 88% this year due to rising costs, including higher taxes.
(Reuters - Reporting by Khanh Vu; Editing by Martin Petty)