Samsung Heavy, MISC to Build Floating CO2 Storage Units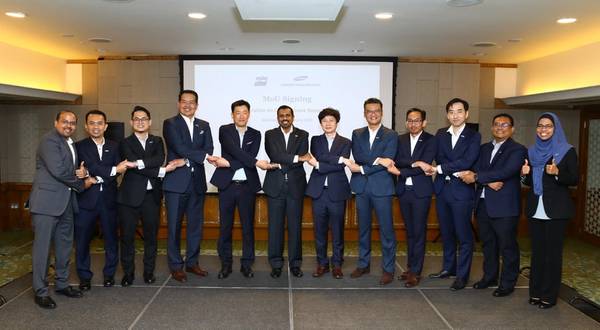 South Korea's Samsung Heavy Industries said Wednesday it had signed a memorandum of understanding with Malaysia's MISC to jointly develop floating CO2 storage units.
The Floating CO2 Storage Unit (FCSU) is a new concept of offshore unit that can store carbon dioxide captured from onshore terminals before it goes into the depleted offshore gas and oil wells.
SHI, as an offshore solution provider, together with MISC plans to develop FCSU and FCSU-I with injection units at the top of the facility for CCS value chain, and pioneer into CCS market by establishing a strategy for FCSU-L with liquefaction units.
According to SHI, there are more than 100 CCS projects currently being developed and assessed around the world, including in Malaysia.