Zhanjiang Refinery Launches Mainstream Gas Pipeline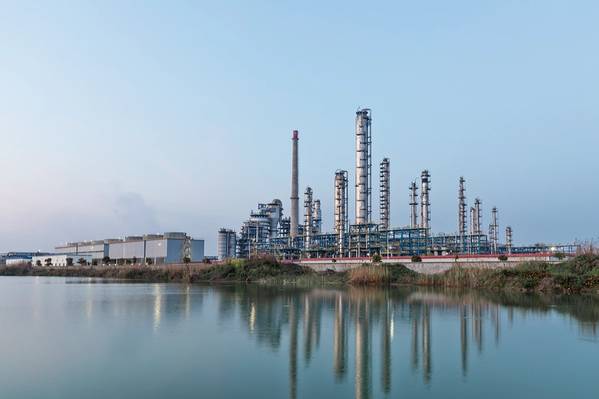 Sinopec's Zhanjiang integrated refinery complex in Guangdong has launched its main gas transmission pipeline, the Chinese company said in a statement on Thursday.
The refinery, which was set up jointly by Sinopec and Kuwait Petroleum Corp in 2011, is designed to include a 300,000 barrels-per-day (bpd) refinery and a 1 million tonnes-per-year ethylene complex.
The 53.5-kilometers main pipeline at Sinopec Zhanjiang refinery has annual transmission capacity of 1.8 billion cubic meters, sending gas from Zhanjiang Beimen LNG terminal to the plant.
"The company will orderly push forward the construction progress and get ready for the operation of the refinery," Sinopec said, without providing details of the refinery launch.
(Reporting by Muyu Xu and Dominique Patton, Editing by Sherry Jacob-Phillips)