Advanced AI Engine for Automated Blade Damage Detection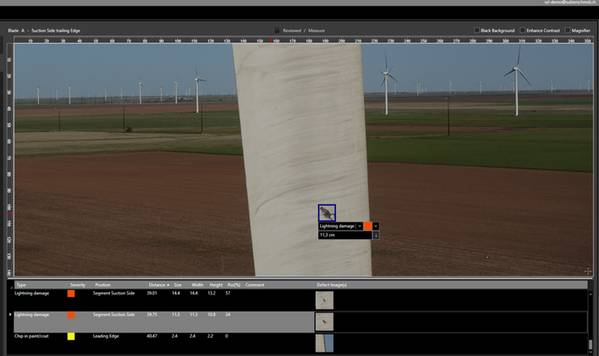 Sulzer Schmid, a Swiss company pioneering UAV technology for rotor blade inspections, and artificial intelligence (AI) specialist NNAISENSE have formed a partnership to develop an artificial intelligence engine to automatically detect rotor blade damages on wind turbines.
The companies expect the new technology to bring the twin benefits of improving the productivity and consistency of blade inspection processes and are aiming to build the industry's most powerful AI engine able to recognize damages based on inspection image material. The initial version will be able to flag all areas of concern on any given damaged blade while ensuing upgrades will add other capabilities such as the ability to establish damage categories and severity levels.
The autonomously flying drones of Sulzer Schmid's 3DX™ Inspection Platform are being used to assure high-definition quality and consistent image acquisition time as well as 100 percent blade coverage while minimizing human errors and operational risks. the cutting-edge image assessment tools of the platform are used to ensure detailed and efficient damage assessment. Blade experts work will be assisted in that instead of having to review the entire surface of the blades, they will simply need to focus on the pre-selected areas of concern therebysignificantly boosting the productivity of reviewing teams and improving the quality of damage annotation processes.